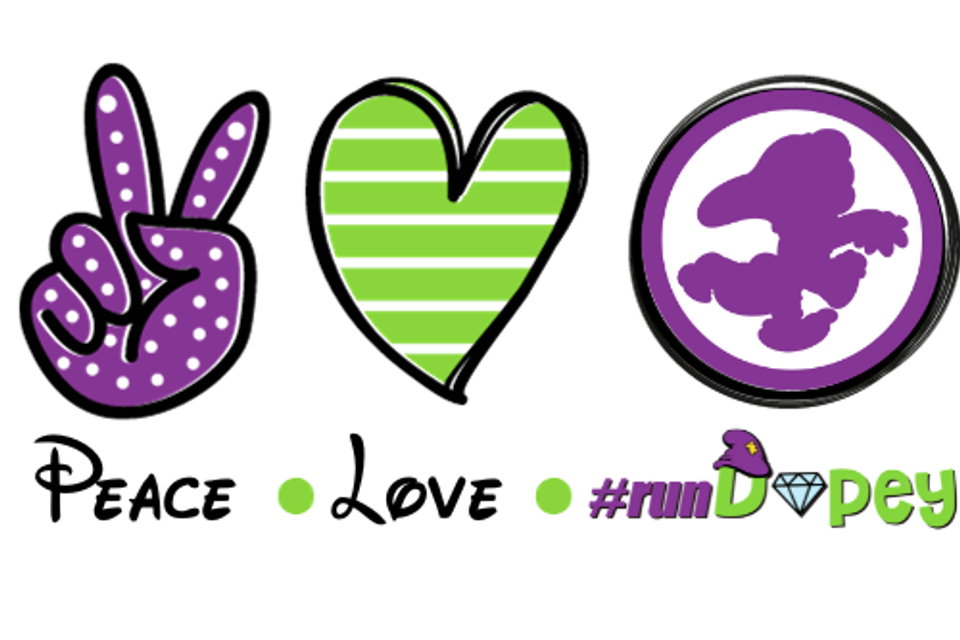 Peace 

💜

 Love

 

💜

 

#runDopey Merchandise!

 
Welcome to Our Magical Shop!
Discover the enchanting world of cute and unique apparel and merchandise that not only adds a touch of magic to your wardrobe but also supports causes close to our hearts. At our shop, every purchase goes beyond fashion—it fuels the dreams of our dedicated team members participating in fundraising for their Dopey Challenge races.
What Sets Us Apart:
Cute and Unique

: Explore our curated collection of apparel and merchandise designed to bring a sprinkle of joy to your everyday style. From whimsical graphics to cozy essentials, our shop is a celebration of the magic within and around us.
Supporting Dreams:

When you shop with us, you become a part of something bigger. All proceeds from your purchase are dedicated to the fundraising efforts of our incredible team members gearing up for the Dopey Challenge. It's fashion with a purpose—empowering dreams, one stylish piece at a time.
How It Works:
Browse and Shop:

Dive into our selection of carefully crafted items. Find the perfect pieces that resonate with your style and showcase your love for Disney and running.
Make a Difference:

With each purchase, you contribute to our collective goal of supporting Dopey Challenge fundraisers. Your support propels our team members toward their racing dreams.
Join the Journey:

Follow our team's progress, stories, and the impact your support is creating. We're not just selling products; we're building a community of kindness, encouragement, and shared aspirations.
Shop With Us:
(100% of the proceeds from these items)
Feel-Good Fashion:

Elevate your style while elevating spirits. Our apparel and merchandise are designed to make you feel good inside and out.
Community Impact:

Be a part of a community that believes in the power of collective support. Together, we're making a positive impact on the journey to the Dopey Challenge.
Shop Now and Be a Part of Something Magical!
Thank you for choosing our shop, where fashion meets purpose, and every purchase fuels the dreams of our incredible team.
We CAN make magic happen together!